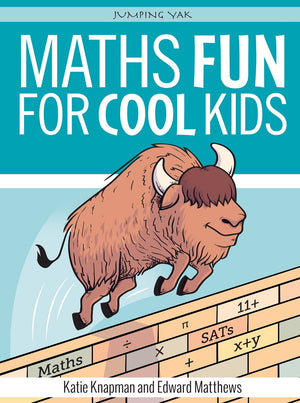 Maths Fun for Cool Kids
Sale price Price $12.00 Regular price
Maths Fun for Cool Kids is a puzzle book full of maths activities for 9 to 12 year olds. Word problems, cartoons and jokes liven up the maths syllabus making the book a fun way to warm up to a more serious maths session.
So what's in the book?
Decimals, fractions, percentages...
Multiplication, division, addition, subtraction
And r
ather than being arranged by topic, the puzzles are mixed up so your child can dip in and out whenever they need a break from more formal study.
These puzzles show that maths really can be fun. Why not 
take the pressure off while keeping the brain very much switched on?